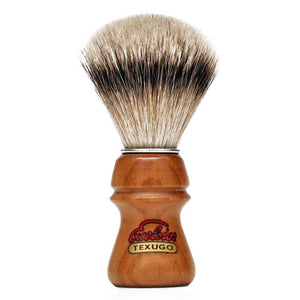 title="SEMOGUE 2015 HD SILVERTIP BADGER SHAVING BRUSH - Ozbarber">
Product Details:
- Handle Height: 44mm
- Loft Height: 57mm
- Knot Diameter: 22mm
- Finest Badger
The Semogue 2015 HD Finest Shaving Brush has a higher density Finest knot than the standard 2015 brush. This ensures the most soft, luxurious hair for a perfect shave.
Weight: approx. 55gr
Made in Portugal.
Free Australia wide delivery on order over $30
The Semogue 2015 HD Finest Badger Shaving Brush is the product you didn't think you need, but once you have it, something you won't want to live without.

Inventory Last Updated: Dec 06, 2023