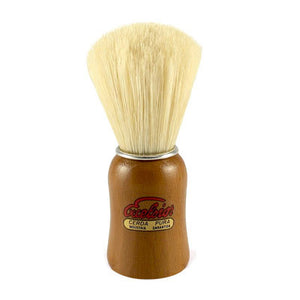 title="Semogue 1470 Pure Bristle Shaving Brush - Ozbarber">
The Semogue 1470 pure bristle shaving brush features natural stained wood handle that is filled with the finest quality pure bristle available. Bristle brushes are prized among wet shavers who enjoy the stiffer feel and exfoliating effect they have on the skin and are also very popular with users of shaving soaps.
Each Semogue brush is hand-made in Portugal to the highest quality standards.
Overall height: 98mm
Handle height: 48mm
Bristle Loft: 50mm
Knot diameter: 21mm
Free Australia wide delivery on order over $30
Imagine if you could be satisfied and content with your purchase. That can very much be your reality with the Semogue 1470 Pure Bristle Shaving Brush.

Inventory Last Updated: Dec 06, 2023