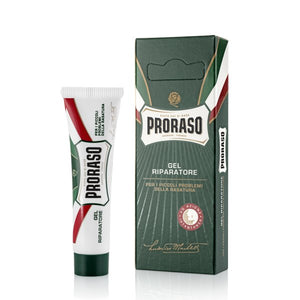 title="PRORASO RAZOR CUT STYPTIC GEL 10ML - Ozbarber">
Shaving treatment gel that heals shaving cuts, stops bleeding. 
Only a small quantity of this astringent Proraso Razor Cut Healing Gel is required to put a stop to bleeding from minor shaving nicks and cuts.
The Proraso razor cut gel can also be stored in your first aid kit. Handy and safe to use, with most small cuts. It doesn't burn or sting and washes off easily.
Free Australia wide delivery on order over $30
Life is too short to live without the Proaraso Razor Cut Styptic Gel 10ml. Be happy. Be Content. Be Satisfied.

Inventory Last Updated: Dec 06, 2023