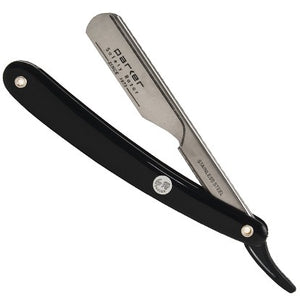 title="PARKER BLACK PUSH TYPE SHAVETTE BARBER SAFETY RAZOR - Ozbarber">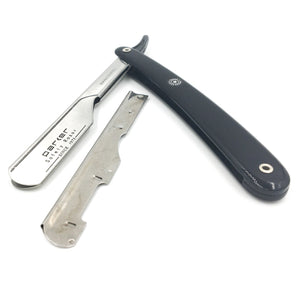 title="PARKER BLACK PUSH TYPE SHAVETTE BARBER SAFETY RAZOR - Ozbarber">
Parker's Shavette Razors are used in barbershops and shave parlors worldwide. This razor has an "insert" which you load the blade into. You then slide the insert back into the blade arm with the blade.
Unlike most shavettes, our razor has a stainless steel blade arm - not lower quality aluminum. Many have told us that our shavette razors perform just like a straight razor. Just pick your favorite double edge blade, snap it in half, put it in the razor and you're off -- No sharpening or honing required!
*We also sell a variety of professional quality pre-cut barber blades.
Razor Type: Push type barber/shavette razor

Weight: 1.7 oz

Length: 5 3/4 in.

Handle Material: Black

Razor Arm - Stainless Steel
Free Australia wide delivery on order over $30
Imagine if you could be satisfied and content with your purchase. That can very much be your reality with the Parker Black Push Type Shavette Razor.

Inventory Last Updated: Dec 08, 2023