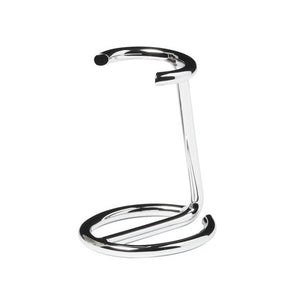 title="OMEGA SHAVING BRUSH STAND – CHROMED METAL 172 - Ozbarber">
Omega shaving brush stand - Chromed metal. Shaving Brush Stand will store and display your shaving brush in between uses and help it to dry. Will hold most shaving brushes with a knot size of up to 25mm. Chrome-plated metal finish. Made in Italy.
Features:
Size: 68 mm
Footprint: 44mm x 54mm.
Color: Chrome-Plated
Free Australia wide delivery on order over $30
The Omega Shaving Brush Stand Chromed Metal 172 is far and away, one of our most popular items. People can't seem to get enough of it.

Inventory Last Updated: Dec 09, 2023