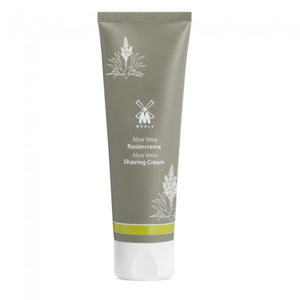 title="MUHLE ALOE VERA RC AV TUBE SHAVING CREAM TUBE – 75ML - Ozbarber">
Muhle's Shaving Cream is ideal for traveling. It has a light consistency with a creamy foam. Aloe Vera is gentle and caring with fine fragrance notes of oakmoss and mint added.
Made for sensitive skin but is usable with all skin types.
Free Australia wide delivery on order over $30
The Muhle Aloe Vera Shaving Cream Tube 75ml is a sensational customer favorite, and we hope you like it just as much.

Inventory Last Updated: Sep 25, 2023