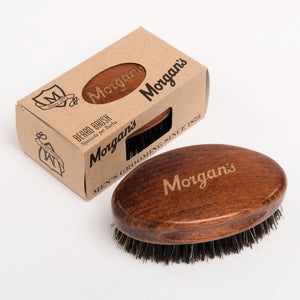 title="MORGAN'S BEARD BRUSH LARGE - Ozbarber">
Bristle and wood beard brush made in Italy.
A traditional shaped men's military style brush featuring a wooden handle with the Morgan's logo.
Filled with the finest quality natural boar bristles, this brush will clean, stimulate and condition your hair perfectly.
The brush will untangle and tame even the wildest and toughest of beards.
Free Australia wide delivery on order over $30
The Morgan's Beard Brush Large is the yin, to your yang. You've found what you're looking for.

Inventory Last Updated: Dec 08, 2023