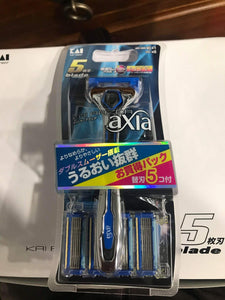 title="Kai Axia 5 Blades Razor - Ozbarber">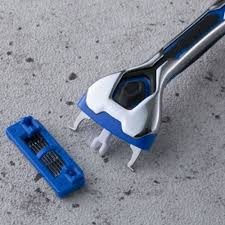 title="Kai Axia 5 Blades Razor - Ozbarber">
title="Kai Axia 5 Blades Razor - Ozbarber">
Kai Axia Razor, 5-Blades System, Men's Razor - 1 Handle + 5 Refill Cartridges
Double lube strips for amazing moisturizing. Pink technology and double titanium coating make a sharp cutting edge and gnetle to the skin.
KAI Razor Axia 5-Blade Shaving Razor Holder. Efficient. Reliable. 
These are just a few of the words you might use when describing the ideal qualities you look for in a razor, 
and they're also a perfect match for Kai, the Tokyo-based company that's been manufacturing blades of all types since 1908. 
Originally founded as a pocketknife factory.
 Free Australia wide delivery on order over $30
Every product is unique, just like you. If you're looking for a product that fits the mold of your life, the Kai Axia 5 Blades Razor is for you.

Inventory Last Updated: Sep 25, 2023