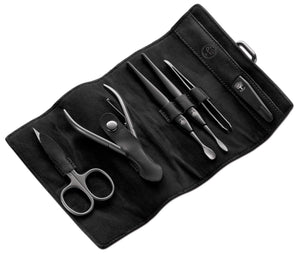 title="Boker Arbolito Manicure Set Traveler - Ozbarber">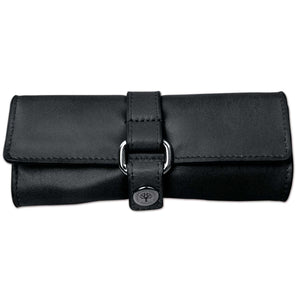 title="Boker Arbolito Manicure Set Traveler - Ozbarber">
Six-part set with nail scissors, skin nippers, tweezers and nail file as well as a cuticle pusher and a nail knife made of stainless steel.

The wide field of nail care has meant new territory for many men so far and was disparagingly smiled at. At the latest since women stand beside biceps and washboard belly above all on maintained nails, it does not surprise therefore that the modern man attaches importance to a maintained appearance. Also Barbershops take care increasingly of the nail care, because maintained nails signal a healthy self-confidence.

The exclusive manicure sets from Boker Arbolito meet this demand and contain the right instruments for shortening and filing fingernails, for removing excess cuticle and dirt under the fingernails and for polishing the nails. The cases are made of the best cowhide leather and keep the high-quality tools safe, even under heavy use due to constant travelling. All manicure instruments are made of stainless steel and have a noble, matt surface finish.
Free Australia wide delivery on order over $30
The Boker Arbolito Manicure Set Traveler is evocative, to say the least, but that's why you're drawn to it in the first place.

Inventory Last Updated: Sep 25, 2023