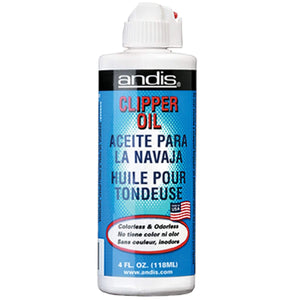 title="Andis Clipper Oil 118ml - Ozbarber">
Best clipper oil:
Maintaining your Andis clippers and trimmers.
 Use to lubricate and clean blades.
Brush hair from the blades, add a few drops and wipe way excess oil with clean cloth.
Lightweight oil
Can be used for all clippers
Andis clipper oil is formulated to be colourless & odourless
4 oz. bottle is resealable to prevent unwanted spills
Use multiple times daily to maximise the performance of your clippers and trimmers.
Free Australia wide delivery on order over $30
The Andis Clipper Oil 118ml destined to impress, and priced at only
$9.99
, for a limited time.
Inventory Last Updated: Dec 09, 2023