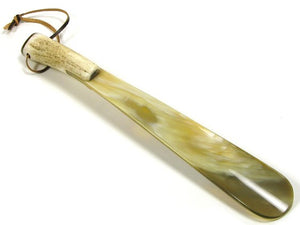 title="Abbeyhorn Large 16" Stag Antler Handle Horn Shoehorn">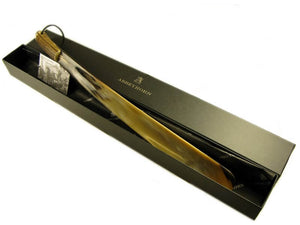 title="Abbeyhorn Large Stag Antler Handle Horn Shoehorn - Ozbarber">
Traditional shoehorns & still the best shoehorns
A large
ox horn
shoehorn with an attractive
antler
handle, mixing the textures of real horn and deer antler shed naturally from the highlands of Scotland. 
This product comes in an Abbeyhorn gift box.
Size:
47mm by 424mm
All the cow horn products are natural so the colour might be a bit different with the photos.
Free Australia wide delivery on order over $30
The Abbeyhorn Large 16" Stag Antler Handle Horn Shoehorn destined to impress, and priced at only
$145.00
, for a limited time.
Inventory Last Updated: Oct 03, 2023